Are you looking for a fun way to help your kids with reading?
Reading Eggs
is an online interactive program that helps your child learn to read in a fun way.
After you make your child's account, they are taken to a screen where they can pick between Reading Eggs and Reading Eggspress. Reading Eggs is for ages 3-7 and Reading Express is geared towards children 7-13. You can start playing immediately at the beginning level or take a placement test. Bella took the placement test and didn't miss any questions. The level they placed her at (8) was very easy and basic. Not at all her level. She didn't mind though and really enjoyed the Reading Eggs. She said it was much funner than the Eggspress level. Her favorite part was Story Factory. She wrote stories and then they were entered into contests. She didn't win but she did have fun participating. You can also vote on the stories submitted.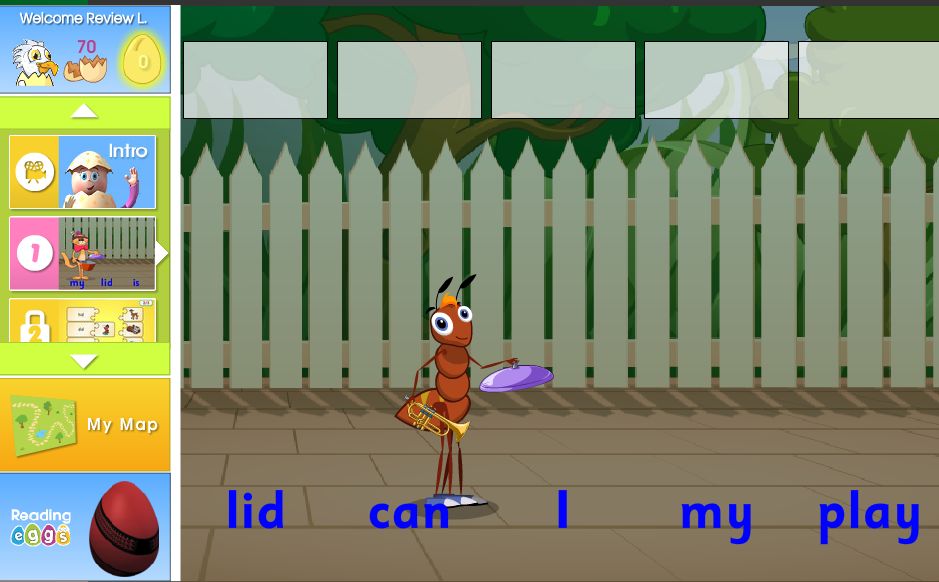 You can see from the picture above that the pictures are very cute and the site is very engaging for children. Parents are kept up to date with what their children are accomplishing in Reading Eggs.
The main screen once they get into the site has a really cute gameboard kind of feel. It reminded my kids of CandyLand. Kids go through the game and each number is a different lesson. There are a lot of activities to do like driving test, puzzle park and playroom where they can do fun things. Each level completed unlocks a new lesson to work on. You earn golden eggs as you work your way through the lessons to use in the game area.
I think this is a fun way to enhance reading. As for learning to read, I'm not sure. I do know it would make it a whole lot more fun and interactive. What's not to like about that?
You can try a
14-day free trial
, so there is no risk with Reading Eggs.
Subscriptions
are available in the following options:
12 months for $75 (add a second or third child at 50% off)
6 months for $49.95 (add a second or third child at 50% off)
Monthly for $9.95
Please check out what theTOS crew members have to say about Reading Eggs
. I was given a 3 month subscription in exchange for my honest opinion in this review.