Product: K5 Learning (Website)
Price - varies (see below)
Website:
www.k5learning.com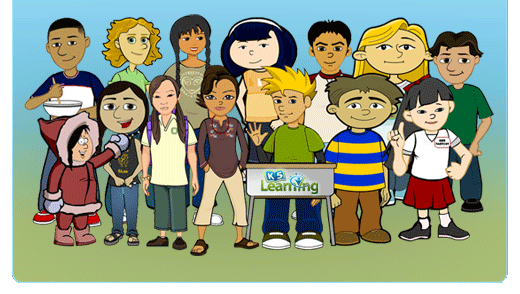 K5 Learning is an online program that helps teach reading, math and spelling to your students. It does so in a fun way. There are four different areas on the website. (The following is taken from the website.) It is advertised as an after school program but I think it is great for homeschoolers.
K5 Reading
helps kids become strong readers and develop a love of reading. This award-winning program covers phonemic awareness, phonics, sight words, vocabulary and reading comprehension.
K5 Spelling
is an advanced vocabulary program which improves language skills one word at a time. We feature adaptive instruction, automatic word generation, an optimized visual interface, and a 150,000+ word database.
K5 Math
is an award-winning program which builds self confidence and a deep understanding of math concepts. K5 Math covers numbers and operations, geometry, measurement (including time and money), algebraic thinking and data analysis.
K5 Math Facts
uses adaptive technology to help kids develop instant recall of basic addition, subtraction, multiplication and division facts. Progress on each and every math fact is monitored until mastery is obtained.
Bella's favorite part of the site is the Avatar maker. She loved that she could make hers a cheerleader which is her passion right now. She was bummed that the colors didn't work like she wanted them to but she still have fun playing with it.
There is a placement test for the reading and math. I haven't had Bella take either one yet but I definitely plan on the math one. I loved the math lessons. (I have to admit, I did one myself) They are short but very direct and to the point. The lessons do not have pictures which distract from them. Bella found this part disheartening but she still enjoyed it. She loves to do school on the computer and never complains when she is allowed to learn on it. I am thinking of having her do this for math for the remainder of the year. Just gotta see if the budget allows.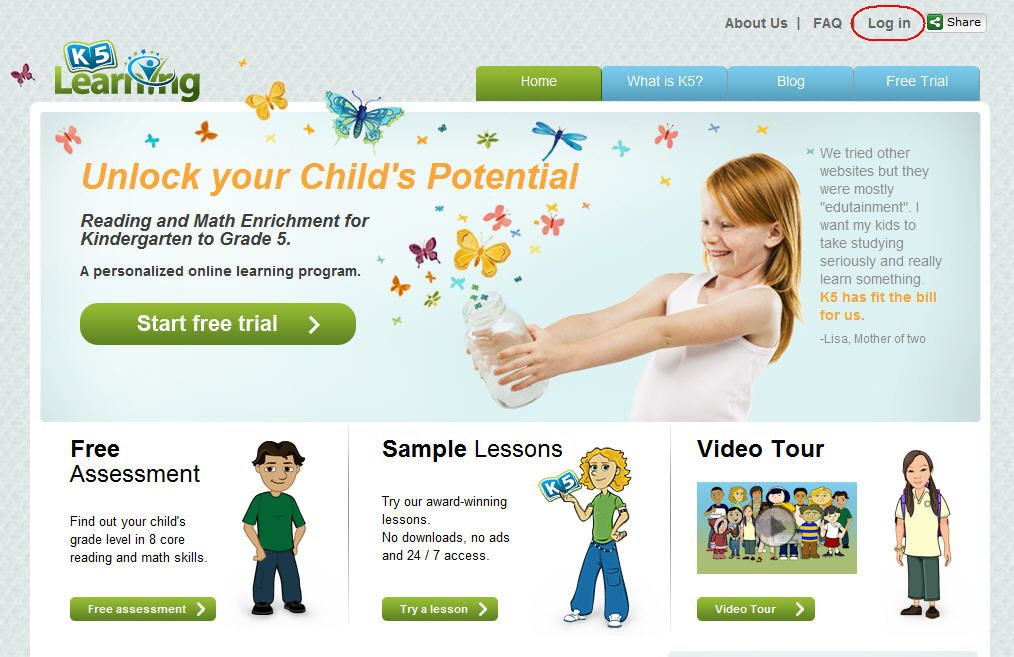 I don't think she'll complain at all.
You can try sample lessons
here
.
As the name states, this program is for Kindergarten through 5th grade. I loved that the spelling included vocabulary. This is something we often overlook. I like the fact that since it is online it is available anytime. So, even if I am helping Griffin with his work, Bella can still be doing her work and not just waiting on me. The parent section is helpful in seeing where the student needs work. You can even add your own spelling words. I love that.
Unlimited use

of 4 complete programs is included with the following prices.
Monthly subscription

First child..........................$25
Additional children..............$15


Annual subscription

First child..........................$199
Additional children..............$129

Subscribe now
- no obligation
- no credit card needed
- free math and reading assessments
- 14 days of free lessons





I was given a trial subscription in exchange for my honest opinion in this review. Don't forget to check out what the other
TOS crew members have to say.